In today's world of social media it's still a great idea to go out and meet people face-to-face. I love meeting new people online and sharing our common experiences within the business of music. There's never been a greater time than now to mingle with other musicians around the world. But wouldn't it be better to meet in person while having a beer?  
In the article below, Leena Sowambur over at MTT tells us How to Talk To Strangers.
How To Talk To Strangers
BY: LEENA SOWAMBUR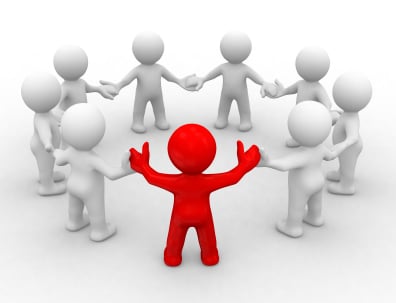 Networking online or in person (eventually it is necessary to do in person) involves talking to complete random strangers. People you don't know, people who might be untrustworthy, people who might have an agenda, people who might take from you, people who might steal from you, people who might harm you. We don't like talking to strangers. Strangers are bad. Strangers will hurt you. Strangers have negative associations.
Yet we are all strangers to other people.
I'm not a shy person. I'm outgoing, chatty, and extroverted. I still don't like talking to arbitrary unfamiliar, alien people. Why? I was always told not to talk to strangers as a child. As children our parents drum that rule into us, and it's a good thing. We need to be aware of danger. However, we also need to be aware that the psychological tools that we needed to keep us safe as kids are not always appropriate in the varying situations we find ourselves in as adults.